Product Center Product Center
Contact XAGY
Hotline:0086-29-33669103
Fax:0086-29-33698670
Email:sales@xagy.cn
Location:No. 88 East of Century Avenue, XianYang, Shaanxi, China. P.C. 712046
Invar Alloy
Invar alloy,ASTM F1684,UNS k93600(FeNi36),Chinese 4J36
A Nickel-Iron, low expansion alloy containing 36% Nickel. It maintains nearly constant dimensions over the range of normal atmospheric temperatures.
Forms: Sheet/Plate, Bar/Rod/Wire/Coil,Capillary/Pipe/Tube
Order Email:
sales@xagy.cn
Description
Invar (also know as Invar 36, NILO 36, Pernifer 36, and Invar Steel) is a low expansion alloy consisting of 36% Nickel, balance Iron. Invar Alloy exhibits extremely low expansion around ambient temperatures, making Invar Alloy particularly useful in applications where minimum thermal expansion and high dimensional stability is required, such as in precision instruments like optoelectronic devices, optical and laser benches, electronics, and other kinds of scientific instruments.
Application
This alloy has been used for applications where dimensional changes due to temperature variation must be minimized such as in radio and electronic devices, aircraft controls, optical and laser system, etc.
Parameter
Cross Reference
Russia
USA
Japan
France
Germany
U.K.
36H
Invar
Cactus LE
Invar Standard
Vacodil36
Invar
Nilvar
Nilo36
36H-ВИ
Unipsan36
Fe-Ni36
Nilos36
36Ni
Typical chemistry
C
Si
P
S
Mn
Ni
Fe
≤
0.05
0.30
0.020
0.020
0.20~0.60
35.0~37.0
Balance
Physical Property
Density
lb/cu in
0.291
Specific Gravity
0.825
Curie Temp
°F
535
°C
279
Melting Point
°F
2600
°C
1427
Electrical
Micro-ohm-cm
84
Resistivity
Micro-ohm-cm
495
Thermal
W/cm °C
0.10
Conductivity
BTU-in/sq. ft-hr-
72.6
Specific Heat
Cal/g- °C
0.123
BTU/lbm- °F
0.123
Average Coefficient of Linear Expansion
Heat Treatment of the Samples
Mean Coefficient of Linear Expansion
20 to l00℃
20 to 300℃
To heat the semi-finished products samples to 840±10°C, hold for1hour, and quench in the water. Machine the samples to finished samples. And heat at 315±10℃ for 1h, furnace or air cool.
1.5(max)
Mean Coefficient of linear expansion at different temperature, ā/(10-6/K)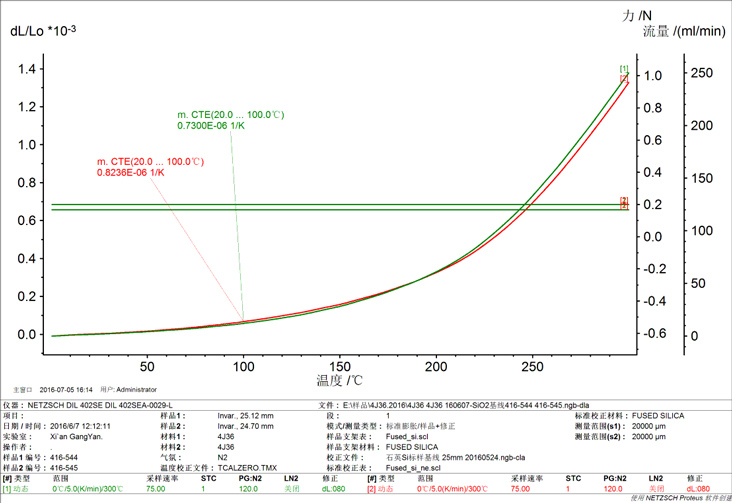 Size Range
Sheet
Thickness:0.10mm~3.50mm, width: ≤300mm
Plate
Thickness:3.5mm~40.0mm, width: ≤500mm
Round wire
Thickness:0.10mm~5.0mm
Flat Wire
Dia 0.5mm~Dia 5.0mm, length≤1000
Rod
Dia 5.0mm~Dia 8.0mm, length≤2000
Dia 8.0mm~Dia 32.0mm, length≤2500
Dia 32.0mm~Dia180.0mm, length≤1000
Capillary
OD 8.0mm~1.0mm,ID 0.1~8.0 length≤2500
Pipe
OD 120mm~8.0mm,ID 8.0~129 length≤4000
Condition: (With max tolerance) cold rolled, cold drawn, hot rolled , hot forging ,peeled turned ,bright ,bright annealed
XAGY Advantages
1. High-qulity product
ISO9001:2008 International Quality System Certification.
With advanced equipments: VIMF, Induction Furnace, ESR Furnace ect.
Strict Quality-testing System.
2. Strong R & D Strength
40,000㎡ production base.
60+ R & D team members, with rich customization experience.
A good assortment of alloy to choose.
3. Efficient delivery
Flexible transport means, very convenient.
Tailor a suitable transport plan.
4. Good service
We provide online service, information feedback within 24 hours.
Professional team to provide remote technical advice and guidance.
Contact XAGY
Xi'an Gangyan Special Alloy Co., Ltd.
Hotline: 0086-29-33669103
Fax: 0086-29-33698670
Email: sales@xagy.cn
Add.: No. 88 East of Century Avenue, XianYang, Shaanxi, China. P.C.712046
Purchase:
Invar Alloy
*Contact person:

Mobile phone:

Company name:

*Email:

电话:

地址:

*Purchase intention:
*Verification code: